back

AI & MI
RetailTech
The Future of Retail: Predictive Analytics Revolution
Predictive analytics or retail analytics are completely transforming the rules of the game as far as business growth and expansion are concerned.
Retail predictive analytics is the process of gathering data on retail processes and operations, while deploying the same for enhancing customer insights for businesses.
This also enables better decision-making about marketing campaigns and product/service offerings while learning how to improve the business better. Here's taking a brief look at the same.
How predictive analytics is revolutionising the retail industry
Predictive analytics in retail is already being used to gather historical data to make predictions, answer questions of businesses and improve operations.
This may include demand forecasting and better inventory management and tracking. This also enables more insights into customer behavior and ensuring higher satisfaction, thereby equating to greater customer retention simultaneously.
Here are some key points that you should keep in mind: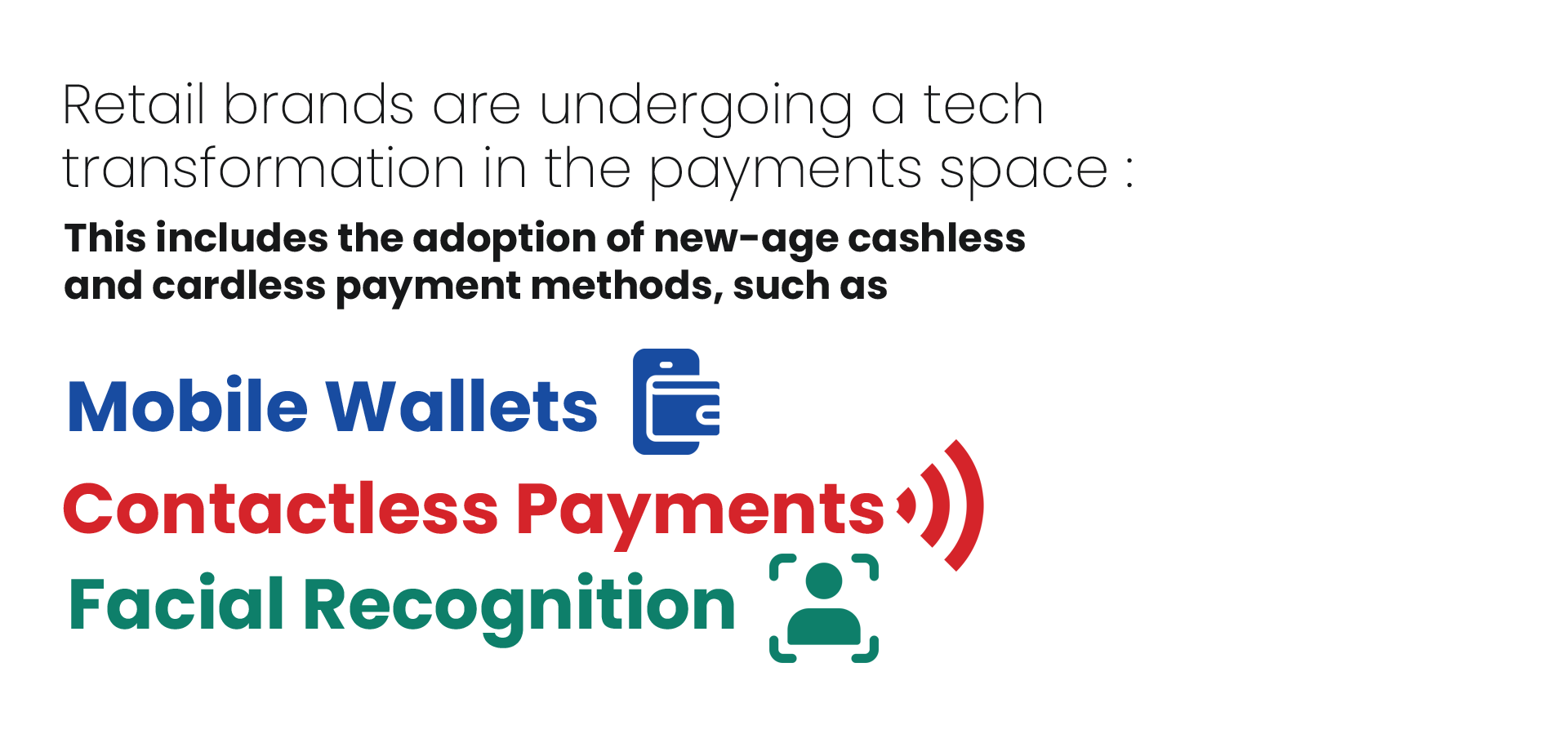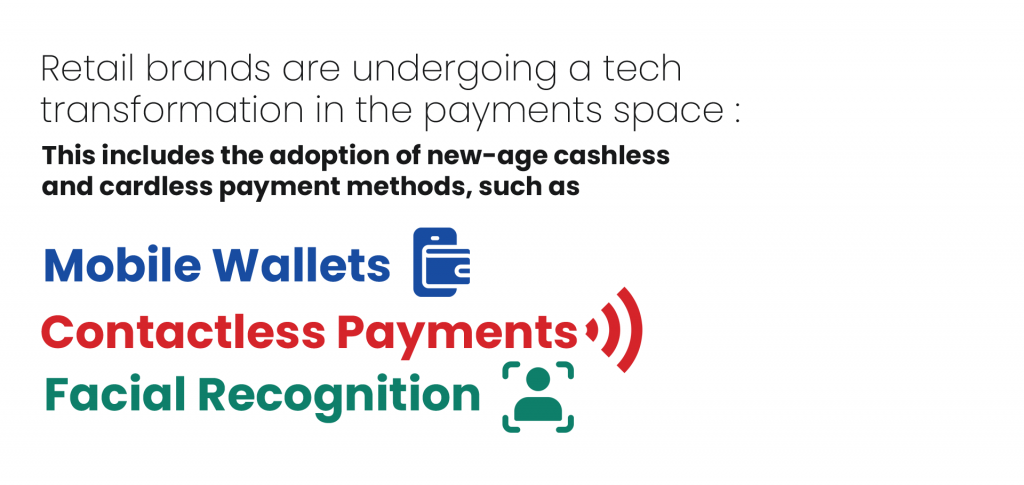 The benefits of using predictive analytics in retail :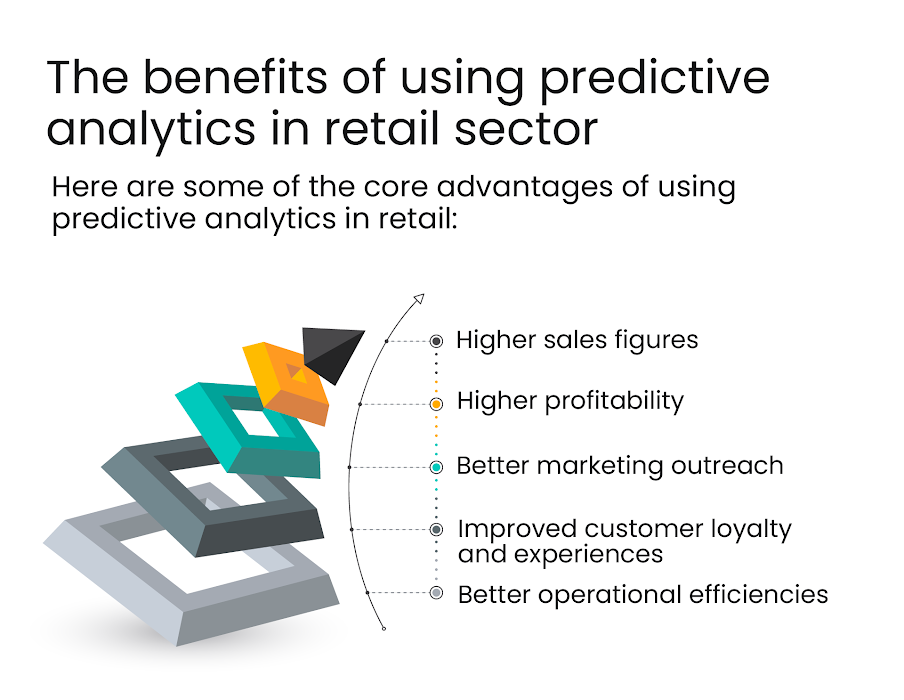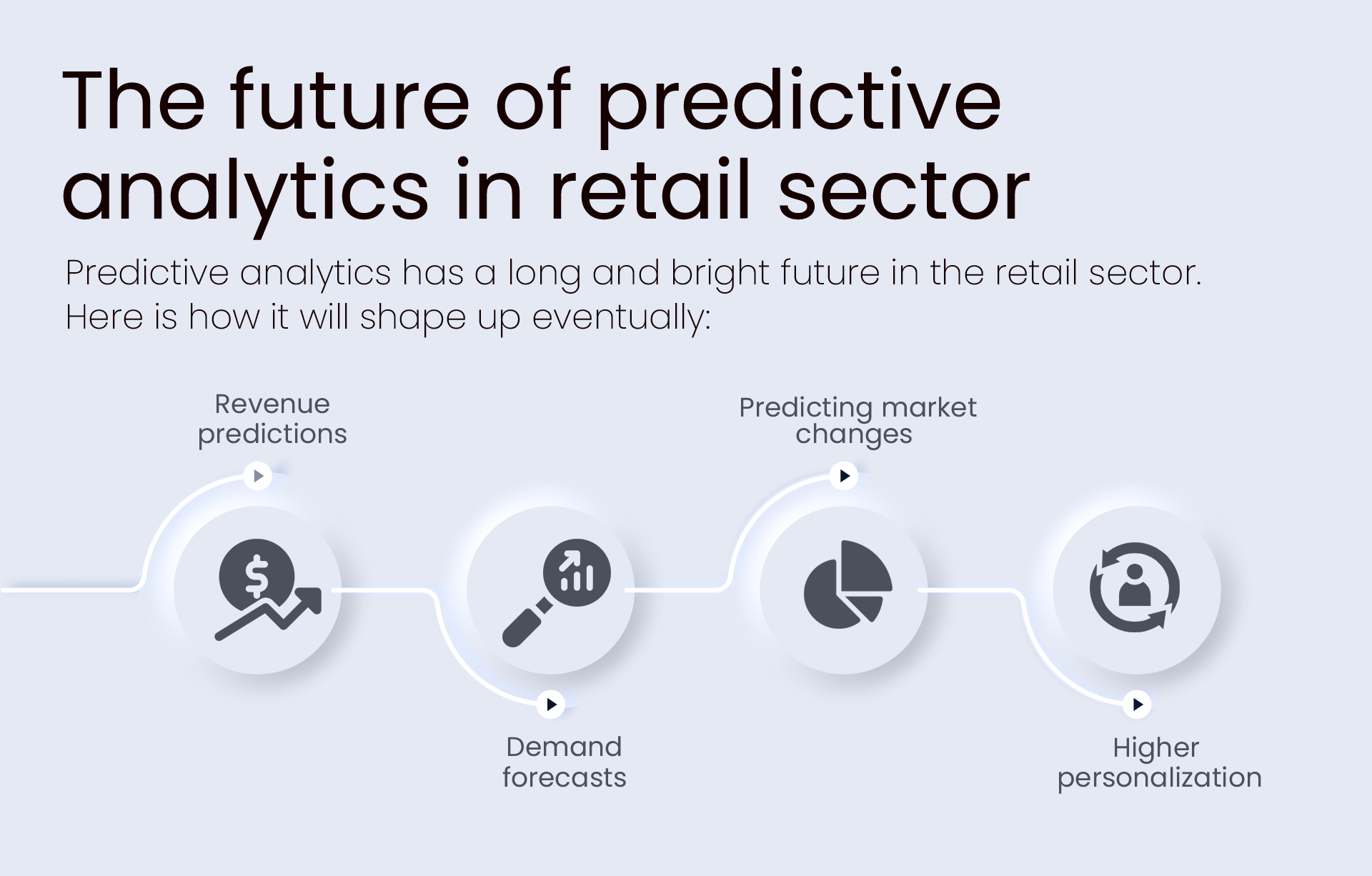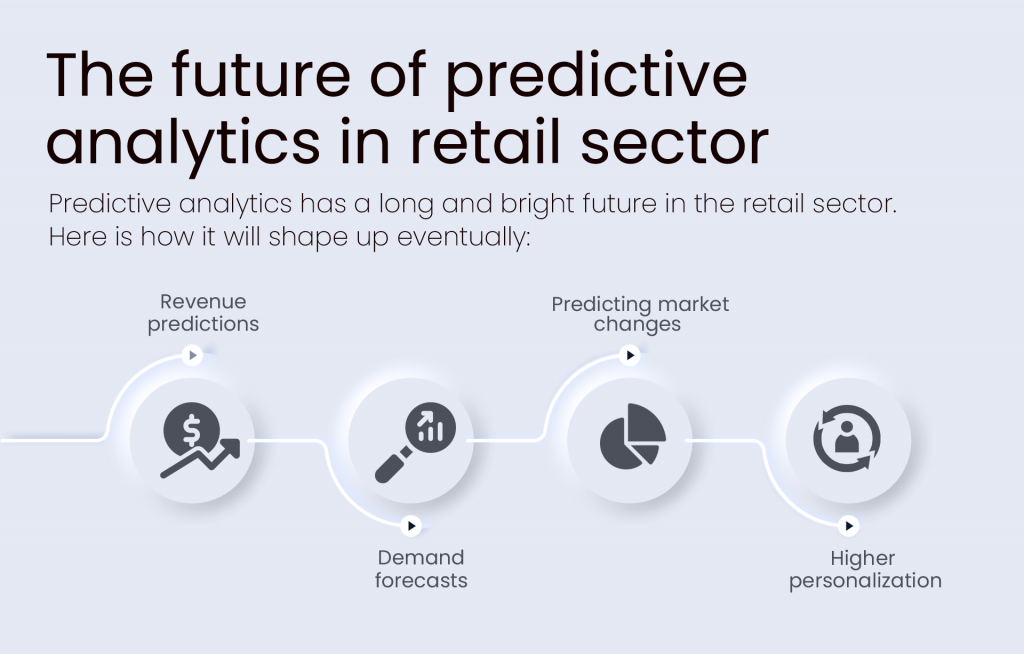 FAQs
1.How does predictive analytics enhance customer personalisation and shopping experiences?
Predictive analytics enables better personalisation and shopping experiences through insights generated from historical data. This pertains to shopper habits, preferences, buying patterns and other metrics.
2.What types of data are used in predictive analytics for retail?
There are several kinds of data used in predictive analytics for retail. These include data gathered from multiple channels like stores, direct customer feedback, interactions, websites, apps and more.
3.What are the emerging trends and technologies driving the predictive analytics revolution in retail?
The emerging technologies and trends driving the predictive analytics revolution in retail include on-shelf analytics, location analytics, shopper-level analytics and transaction-level analytics. AI and machine learning are also being used for automating data gathering and insight collection along with customer interactions.
4.How does predictive analytics help retailers in demand forecasting and inventory management?
Predictive analytics gives retailers more visibility into seasonal and historical patterns in terms of consumer demand, sales and particular product requirements and performance. Hence, they can better forecast future demand and manage their inventory accordingly in order to minimise losses.
Summary

Article Name
The Future of Retail: Predictive Analytics Revolution
Description
Unlock the potential of retail with predictive analytics and embrace a revolution in the future of shopping
Author
Publisher Name
Indus Net Technologies (INT.)
Publisher Logo
Subscribe to our Newsletter