back

Technology
5 Common Mistakes Mobile App Developers Should Avoid
The app market is thriving. Competition is fierce and challenges are manifold. Developing a unique and useable mobile app and satisfying the clients and particularly the end users is not an easy task. Silicon Valley analyst Andrew Chen informs that nearly 90 % of the app users stop using the apps three months after installation. This can be alarming for both the mobile app development company and the client.
Though there can be several factors owing to the disappointing performance of an app, the mobile app developers can avoid some mistakes during the development process, which might enhance the user experience.
As a 19-year-old organization, which specialises in mobile app development and has served some of the best companies in the world, we list 5 common mistakes that a mobile app developer should avoid during the pre and post launch phases of a mobile app.
Dare not overlook or underestimate mobile app marketing
You have developed the greatest product on earth and you are certain the product will overwhelm the world. But wait, if you don't market the product, how would your customer know the product exists?
As the competition among the mobile app developers gets ferocious, companies across the globe are coming up with omnichannel marketing strategies even before the apps are launched in the market. And mind you, if your marketing strategies are effectively placed, the app will generate the required user base even before it hits the market.
Here are a few tips you need to keep in mind in mobile app marketing:
Don't wait till you submit the app to the app store to launch your marketing campaign.

Research your target audience and define the audience base of your app before you start your marketing. This helps you to streamline the market and identify the trends.

Once your app is made available in the app store or play store, start marketing the app vigorously to escalate the visibility of the app and reach the right end user.

Do or don't you want an ROI from your mobile app? Include some revenue generation model within the app.
As a company, which has developed robust mobile apps for top companies in BFSI, real estate, retail, healthcare, media and entertainment and other sectors, we propose you to "continuously market your mobile app post launch too" to increase the ROI. Marketing is no short-term process.
In fact, this is one of the major areas, which some amateurish mobile app developers overlook and hence lose out to its competitors. But remember, if you want your app to generate ROI, you ought to have a holistic approach to your marketing strategies.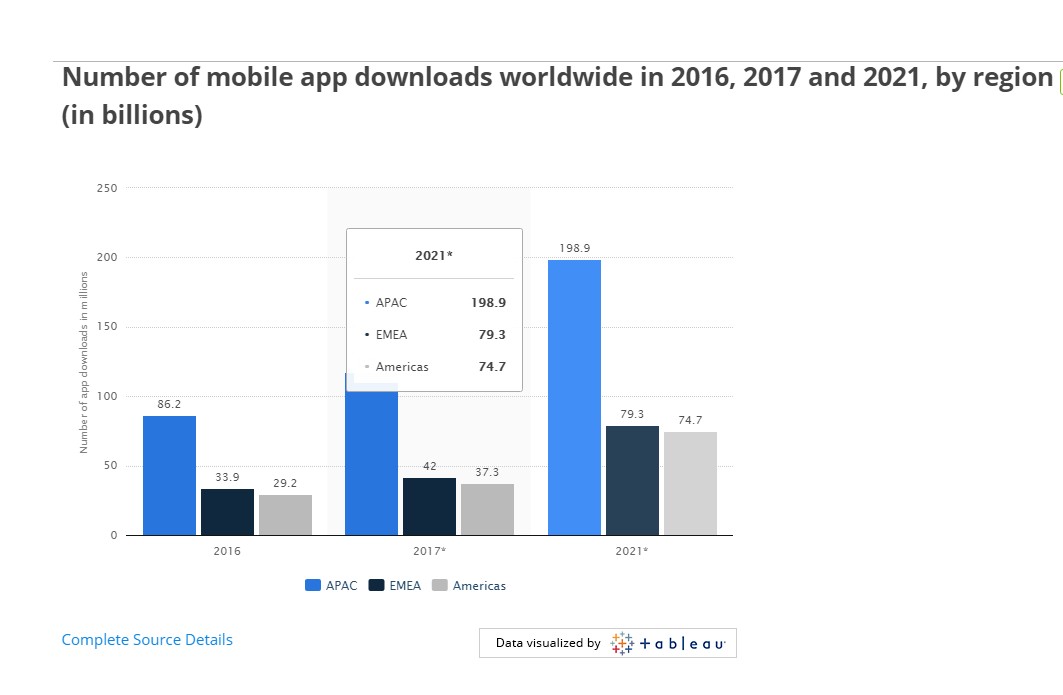 2. Let's not overstuff the mobile app with too many features
Silicon Valley analyst Andrew Chen also revealed that an average app loses 77 % of its users within three days after installation. Now, as a mobile app developer, what should you do right to retain the end user for your app? As a developer, firstly you should understand the purpose of the app. It's also important to make a mobile app user-friendly and put in uncomplicated features so that the end-user need not put in too much mental effort to navigate the app. This is again one area where new app developers go wrong and often end up developing app with too many "ultra cool" features. Just remember: more complicated the features and options will be; less satisfied the end-user will be.
As a mobile app developer, it's important to remember a few factors:
Not every user is tech-savvy

User experience is paramount

The app should not occupy too much memory space
At times, less is more and this holds true in the development of some mobile apps (again, remember the objective of your mobile app). Excessive features distract the users, make the app heavy and might not leave him/her with good experience. Result: users delete the app.
Did you know entertainment app Shazam came up with a revised slimmed down version after it met with reviews for being cushioned with too many features?
Hence, it's better to focus on the key features in the first stages of developing an app. One always has the option to add more features in the later versions. But let's get clear here: improving the user experience in the later versions need not always mean adding new features. App developers should pay heed to the reviews of the customers and act accordingly.
We, at Indus Net Technologies, always believe in creating the best user-friendly mobile apps. Swarnali Nandy, Project Manager- Enterprise Mobility, Indus Net Technologies, admits that adding an excessive number of functions in a mobile app leave the users befuddled.
"The app should have a simple flow. And yes, the features have to be user-friendly but at the same time the applications need to be stable. Why is WhatsApp so popular among the users? It's very easy to use and even a non-tech person can handle it. We make easy-to-use, quality apps with timely delivery," says Nandy, who along with her team has developed some of the most successful mobile apps such as IDBI Federal, Axis Bank, and Bridgestone to mention a few for Indus Net Technologies.
3. Better have plans to fix bugs even after the launch of the app
There comes a time in the business when you meet clients who want you to develop a mobile app within a month.
But let's get the obvious out of the way. When it comes to bug, users can be merciless and might never install the app again on their smartphone. So, mobile app developers should be careful how to fix bugs in an app even after it has been released in the market.
Mobile app developers, who are new in the business, might want to rush through work to impress clients. This is where these new kids on the block falter. One should always be extra cautious about mobile app security and test the app across all devices (such as iPhone, Samsung, Nexus and others) and platforms (different versions of Android, iOS and Windows and others), to ensure its bug free when launched.
Now, it goes without saying that despite testing, bugs do manage to attack an app. However, once you come to know about it, act instantly and fix the bug in order to prevent leakage of sensitive data. Once your buggy app gets a negative review on the app store, it's hard to win back the trust of the users. Hence, as a mobile app developer, it's important to discuss post-launch support and maintenance clause with the clients in advance to provide consumers a better mobile experience.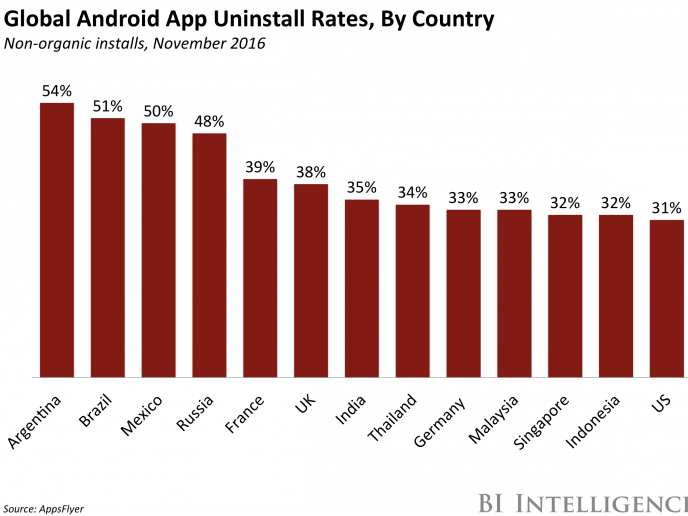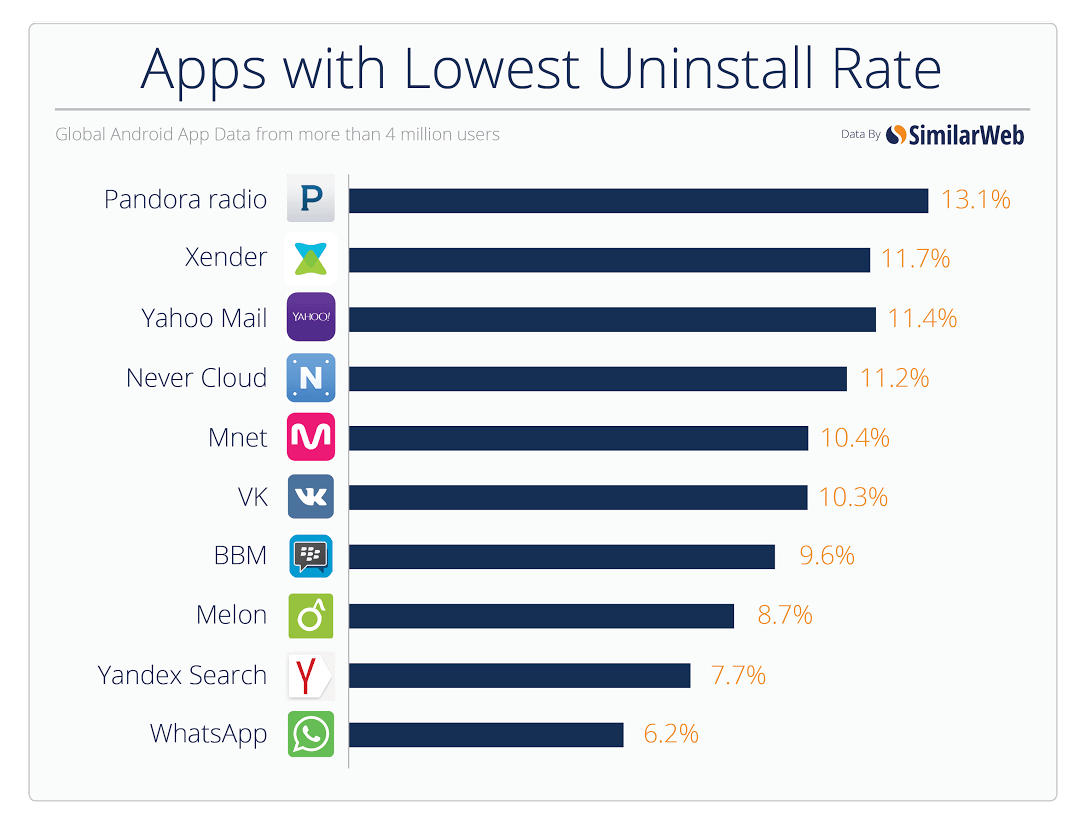 4. Refrain from creating over-complicated UIs
Yes, we understand as a mobile app developer you would want to create cutting-edge apps, which might require complicated UIs and UXs. But at the same time, we should keep in mind, (as already mentioned above) an average user is not a techie. Hence, he/she will want to use a mobile app, which they can easily grasp and have seamless navigation. A beautiful and user-engaging UI with fast-loading screens will motivate the user to use the app on further occasions.
If a mobile app has facile and smooth user experience and interface design, with non-intrusive ads, the user will be able to navigate effortlessly from one screen to another. Take the example of the new version of Uber app. The design is sleek and the navigation is easy.
If you develop an app for clients with ornamented and complicated UI, then there should be a user tutorial in the app. Also, it's better if you don't keep changing the UI even if the app has future versions. It will keep the user experience uniform. "The bottom line is we should strive making the app simple, with clear functions for the end-user," says Nandy.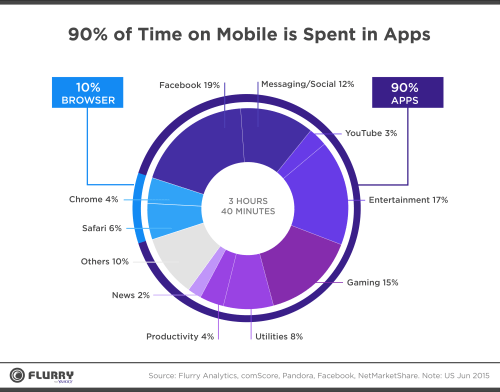 5. Don't make the mobile app a replica of the website
Today, why are companies developing mobile apps even if they have existing websites? Reason: the functionalities of mobile apps and websites are different.
Some of your clients might want the mobile app to have features and functionalities just like the website. But as a mobile app developer, you should make the client aware that neither a mobile app is a replica of a website nor it should provide the experience of a downsized web version. Yes, agreed some content might be similar, but a usable mobile app should not surrender to similar capabilities and design. Also, mobile responsive website and mobile apps are not the same.
"As a mobile app development company, we research, identify the user base and understand the objective of the app before we begin the development of an indigenous app," says Nandy.
A good mobile app developer will create an app, which is a superior and polished version of the website, with exclusive features and value addition.
Also, it's extremely important to understand how an app or a website will benefit your business and increase the ROI. In this case, businesses across the world are progressively adopting the "mobile-first approach", especially at an age where smartphone adoption in growing at an exponential rate. It's simple, if your business in on mobile, you can stay in the pocket of your customer and clients. In this way, they can access your app on the go. Also, with numerous offices already adopting BYOD (Bring Your Own Device), mobile will play a greater role in the way you operate your business.
Conclusion
As indicated by Gartner, cell phone sales will reach 2.1 billion units by 2019. This will surely escalate the demand of apps, which in turn will result in fierce competition among the mobile app developers in the business. But to retain clients and win the trust of the users, mobile app developers can avoid some common mistakes, which we have listed.
Subscribe to our Newsletter