back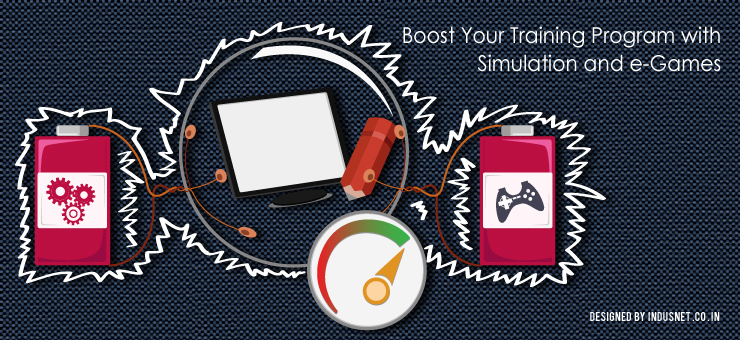 Digital Marketing
Marketing
Boost Your Training Program with Simulation and e-Games
Most people think training programs have to be staid and formal. It is really not so. Using props and aids in education and training have always been preferred methods of teaching. In corporate training, one usually encounters very few educational aids mostly because of the misconception that adult learners do not respond well to visual teaching aids.
On the contrary, adult learners get easily distracted when there is monotony, just like child learners. Thus, it is important to make sure that our training programs are as versatile and entertaining as possible. The first step is to include a good set of simulation and e-games that are designed to ameliorate the knowledge of the learners. It is not difficult to make sure that simulation games are in sync with training programs.
There are several professional organizations that can create e-games and simulation games based on your curriculum. No matter what your training program consists of, there will always be a simulation or video game to create. There are several reasons why simulation games are good for training programs. In this article, let us take a look at the few advantages:
Simulation games add life to training programs
Most training programs utilize audio visual aids that are rather staid in nature. Trainers often make use of PowerPoint presentations, slides and handouts to make sure that trainees are learning what they must. However, simulation games add a certain sense of life to training programs. They ensure that training programs are relaxed, fun and interesting at the same time. They also add life by boosting interaction between the trainer and the trainees.
Simulation games provide hands-on experience
Most trainees depend on lectures and handouts to learn what they must. This is not the ideal method of learning. There must be a balance of theoretical and practical training when it comes to official programs. Unfortunately, most trainers lecture for hours and then finally assess with a test. A simulation game provides trainees with the option to apply their theoretical knowledge within the game. These games can be built to attend to the needs of training programs.
Simulation and electronic games allow trainers to monitor and assess trainees
In traditional learning models, trainers often use convoluted methods to assess their trainees. This may include going as far as checking what trainees are doing in the classroom, in order to assess and mark them. However, simulation games make things much easier. All that a trainer needs to do is to let students play simulated and coordinated games which can help the trainer to assess and monitor the progress of trainees.
Simulation games increase competitive spirit among learners
Learning is never an activity that happens without a sense of competition. Every trainee is inherently hard wired to compete and outperform other trainees. Video games, simulation games and other forms of games help trainees to engage in competitive gameplay that will increase their motivation to learn more. Gamifying training programs has the unique advantage of motivating and encouraging learners to learn more.
Simulation and electronic games break the monotony of traditional learning
We must admit that adult learners find it quite tiresome to go through training programs unless they are designed well. Simulated games help adult learners to apply what they have learned and make progress eventually. Simulated and other forms of games break the monotony that is associated with training programs. This is one of the reasons why educationists always exhort trainers to gamify their training sessions.
Training programs must always include some sort of dedicated simulation and eGames within the curriculum. Specialized e-learning agencies are equipped with the knowledge and expertise to create simulation games for any training program that clients may request for. Based on what the goal of the training program is, one can always design simulation games with the goal of helping students to break monotony and increase productivity.
A number of studies have proven that simulation and eGames contribute to the success of training programs, no matter where they are conducted. If you have a training program in progress, do think about inserting a simulation game into the program and that must help.
Subscribe to our Newsletter