back

Mobile App
Top 5 Reasons For Outsourcing Mobile Application Development
Do you have a great app concept but aren't sure how to make it a reality?
If so, you should partner with a reliable mobile application development company right away. It can help your business to have a leg up on the competition in the increasingly global market.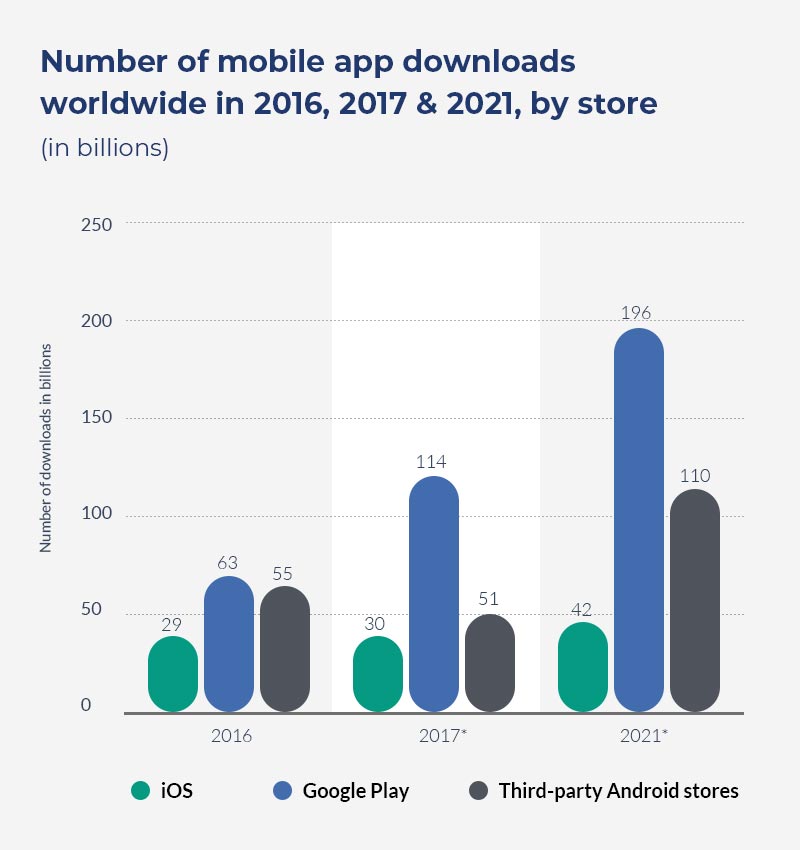 A mobile app for your business can help in increasing the sales of your products and the exposure of your company. So, mobile application development has become an integral part of digital transformation.
But you might think why should you outsource mobile application development services?
In this context, I would refer to the famous quote of Peter F. Ducker, "Do what you do the best, outsource the rest." Your internal team can work on more demanding activities that suit their skill sets. Or, it may not be financially feasible to invest in a developing team for a one-time activity. Once your application becomes ready, what will your mobile application development team do? That's why outsourcing is always better! According to a Deloitte report, "The outsourcing and shared services sector will grow at an over 7.4% compound annual growth rate (CAGR) from 2019 to reach US$ 971.2 billion by 2023."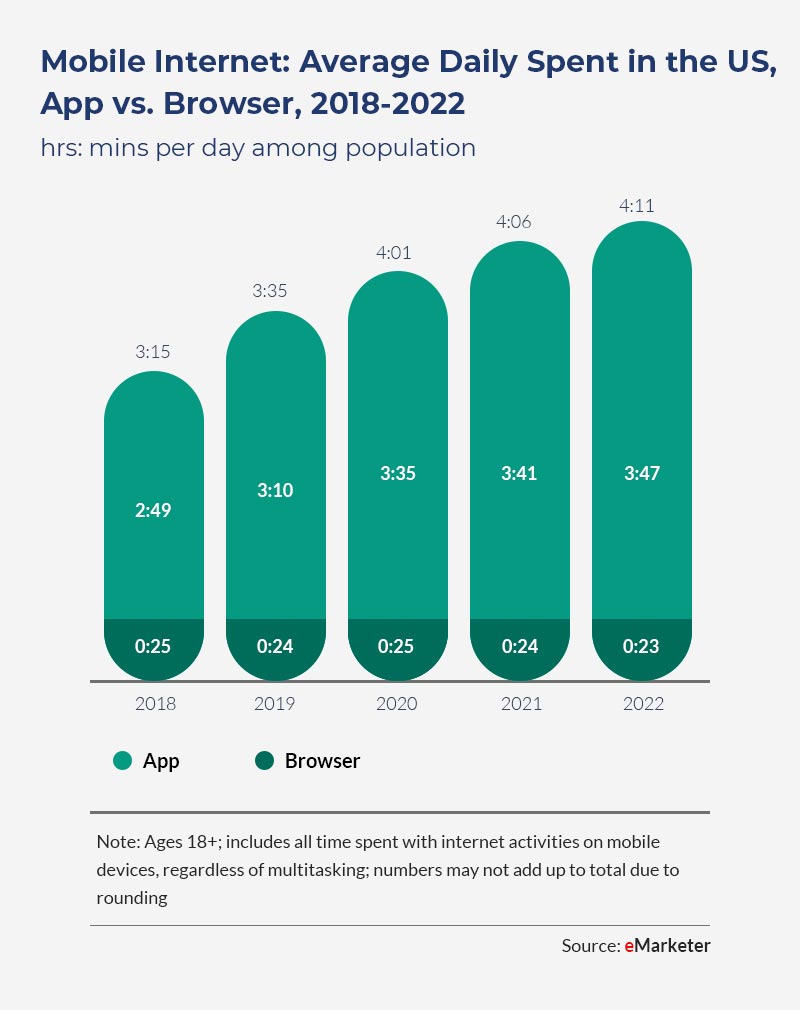 Here we have listed some of the best possible reasons why outsourcing mobile app development is the best solution!
Eradicate recruitment hassles by outsourcing mobile app development
Recruiting new employees is a cumbersome process. Also, it involves a hefty recruitment cost. And how would you know that the candidate has the right potential to develop your mobile application. Because there are several hurdles and critical success elements that are unique to mobile app development. You can't hire only mobile app developers. You will have to hire a product manager, UI/UX designers, API/ Backend developers, QA, etc.
But you can leave the worry by outsourcing it to a reputable mobile app development company. It will likely have a team of those experts and a list of success stories to prove their expertise and experience.
Access the global talent pool
When you collaborate with employees from other nations, you have access to the top technical talent from across the world. Thereby, you won't be bound to hire talents residing near your office location.
Let me share the success story of WhatsApp which is now owned by Facebook. Brian Acton and Jan Koum (founders of WhatsApp) outsourced the majority of WhatsApp's mobile application development to some developers in Russia. This helped them to focus on other issues like customer support and administrative tasks. Besides, outsourcing mobile app development helped them to minimize costs. And they got access to the high-quality work of an international development team.
Get the benefit of end-to-end services
At each level of the app development process, there are several aspects to consider. That's why mobile app development companies offer end-to-end solutions.
It means you can get everything, right from the conception of your app to the complete result to any technical support. This will help you to accomplish long-term digital success for your business.
Improvement in operational efficiency
Marc Benioff, Founder and CEO of Salesforce, said at the World Economic Forum that "Speed is the new currency of business." And if we talk about speed, outsourcing mobile app development can help you get quicker services. How so?
A reputable mobile app development company will provide you with a timeframe. Because of their extensive expertise working on a wide range of difficult projects, they can significantly speed up the app development process. Besides, they have the expertise of meeting project deadlines as well.
Many outsourcing businesses provide an initial test assignment that allows you to evaluate their job quality.
Meanwhile, you and your internal team may focus on other things that are important to your business.
Cost-effective method in mobile app development
According to a Deloitte study, 64% of the companies consider cost-savings as the primary factor driving them towards outsourcing.
Because hiring and maintaining a mobile application development team is a tedious job. And as we discussed earlier, the team will include QA, UI/UX designers, and many more.
Outsourcing your project to a team of experienced developers can help you cut expenses and keep them under control. This allows you to enhance your income while also allowing you to save money to invest in another area of your organization.
Conclusion:
Choosing the right outsourcing partner is becoming increasingly important in today's environment, which is constrained by physical distance. You won't need to set up the office space necessary to keep a team together, which means you'll save money on the upkeep and operation of the workspaces.
And developing mobile apps is an integral part of staying ahead in this digital era. After all, apps are one-stop shops for all of your business's requirements and expand your business.
Subscribe to our Newsletter