back

General
"INTians is a 5 Star Team!" says our Happy Clients
Time is short and you need to learn fast! This was earlier just said but today we are implementing it. A study in 2014 had shown an upsurge of people starting to read books on their mobile devices as compared to 2010. This did send a signal and a recent report showing that audiobook downloads are up 36.1% (physical audiobooks are, unsurprisingly, down 11.4%, because there aren't many people buying CDs and cassette tapes anymore) has not come as surprise. Learning and reading have been made a lot easy through electronic devices like smartphones today.
At Indus Net Technologies, we are proud to be part of this shift by helping innovators leverage digital to the fullest. During our last few years, we have served multiple industries, from financial services to media. We have helped businesses right from managing remote teams to creating an experience of watching live television from any corner of the world. Our core philosophy has been driven by "We Win When Our Customers Win" where we always focused on stepping into our customer's shoes and help them in value creation.
Our recent review on Clutch, a B2B ratings and reviews website, reflects our customers' satisfaction level. With an overall 4.5-star rating and a rank amongst top app developers in India and in Europe –is a representation of our capabilities.
One of our newest reviews is for a mobile app that allows self-published authors to sell their books. The app lets users buy, sell, upload, and review these books. One of our clients found us through online reviews and gave us a perfect 5-star rating across multiple categories.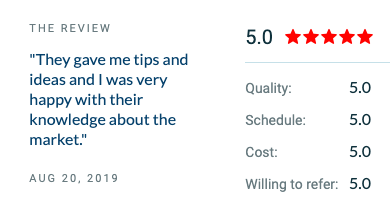 "They did an excellent job, from designing the app to completing the work. I am very pleased with the result, and they were always very quick at solving any issues." – Owner, Book Marketplace App
In addition to mobile app development, we also have an excellent capability of developing web apps. Another recent review has been for both web and mobile app development of a SaaS product for a computerized maintenance management/IoT company. As part of our customer service even after the development process got wrapped, we continued to provide MS Azure technical assistance.
Since the offering, 60% of existing clients switched over to the SaaS platform. Additionally, many new clients subscribed to the product.
"We enjoy working with Indus Net. They seem genuinely interested in the projects that we're doing and perform well." – CEO, CMM/IoT Company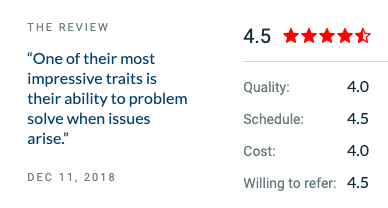 In addition to Clutch, we are proud to be featured as one of the top web development companies in Singapore on its sister site, The Manifest. Feel free to find us on Visual Objects, which has us on its list of top app developers in India!
We are incredibly thankful to all of our clients who have left us with positive reviews.
With the world moving towards digital empowerment, we are happy to have the opportunity to help our customers succeed. If you have a digital struggle say Hii to us today!
Subscribe to our Newsletter