back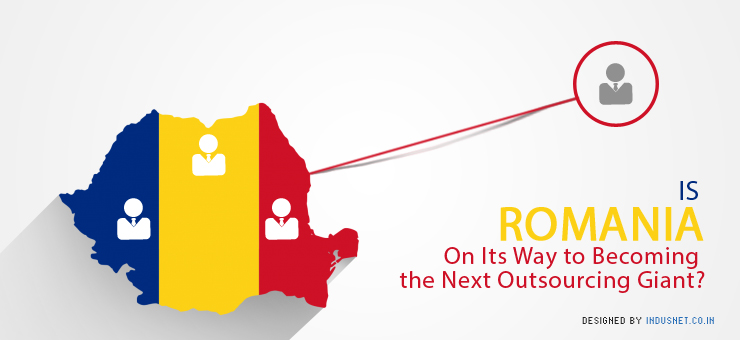 Offshore outsourcing
Is Romania On Its Way to Becoming the Next Outsourcing Giant?
Eastern Europe was not expected to become the next outsourcing destination until a few years ago. With its painful past and difficult history, Eastern Europe has long been an enigma to westerners. Yet, Romania has emerged to be one of the outsourcing success stories. Located in the southeast of Europe, it borders Ukraine, is close to London and Berlin & is in the heart of European culture.
The shared culture, geographical proximity and superior technical education have all made Romania a more attractive destination than other countries. Moreover, most Romanians have begun to speak in English. Not just that, they also are proficient in French and German. All these factors have led to Romania becoming one of the most sought after IT outsourcing destinations.
In the year 2013, the country's IT exports surpassed €1.4 billion. If we look at it from a per-capita perspective, it is $99 or more than two times of what India exports. Most export services are related to custom development and that has taken Romania by storm. In fact, most people think Romania might well be on its way to becoming the next India, though much smaller in size.
What makes Romania so attractive?
Other than the aforementioned factors such as geographical and culture proximity, language and technical skills & work ethics, Romania takes its outsourcing industry very seriously. The country has moved ahead of its neighbors to create a business friendly environment. The fact that it falls within Eurozone makes it a more attractive place as well.
Though the standards are quite European, it still costs less to hire a Romanian programmer than a German or French programmer. It is the cost factor coupled with a lot of others that we just mentioned, which make it a very attractive destination.
The country has its economic strengths
Romania is the 22nd largest economy in Europe and the 17th largest in the European Union. This gives it a definite advantage over other smaller countries with a less strong economy. There is also a healthy level of domestic consumption and investments from foreign companies, which helps Romania to maintain its burgeoning outsourcing industry.
Moreover, its economy is only getting better. Greece, which is very near to Romania, is going through very difficult times. Germany has tried to impose austerity on Greece while it refuses to do so. On the other hand, Romania is seen as an attractive destination to invest and do business.
What is the Government doing?
The Government is investing in helping Romanian youth to seek technical education, a trend that is normally not seen in Western Europe. The Government is also looking towards making it easy for IT professionals to work in Romania. One of the most drastic measures by the Government was to waive off taxes for IT workers.
In fact, there is a 100% tax exemption for IT employees who work in Romania. This has led to more youngsters taking up IT courses and becoming good at it. By creating a favorable business atmosphere and removing the red tape that is, usually, associated with countries like India, Philippines and Brazil, Romania is making it very easy for clients to look for IT service vendors within Romania.
The Government also announced a 50% tax deduction for costs related to R&D operations. By publicly funding IT parks and business zones, the Romanian Government has gone a step ahead in attracting big businesses to the nation. Most analysts expect this trend to continue for the next five years at least.
The future of outsourcing in Romania
Though Europe is going through a crisis right now, the future looks quite stable. France, Germany and the U.K. have a lot of IT requirements. These countries will, usually, prefer vendors who are located nearby. Bucharest is a 3 hours flight from London and that adds up to its appeal as well. In the near future, we expect Romania to create its own niche as a nearshore destination for European countries, especially, for France, Germany and the U.K. Thanks to its Government's pro-business policies, it will only become easier to set up offices in Romania and to outsource projects.
Subscribe to our Newsletter